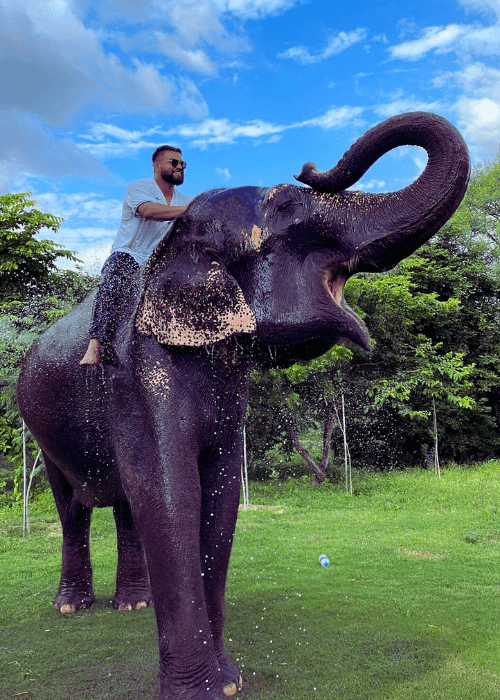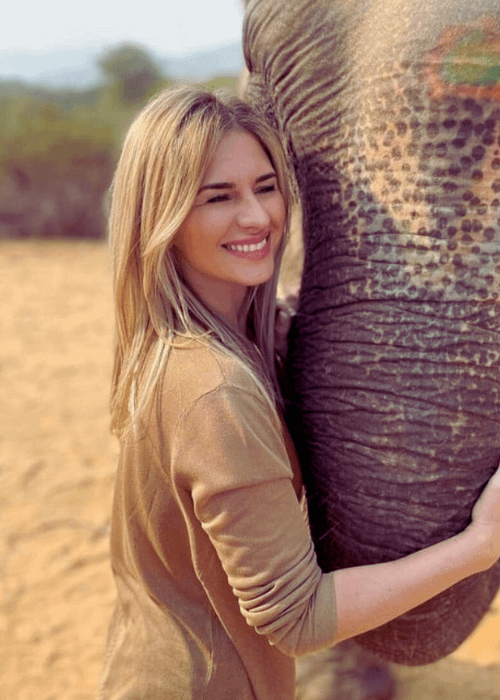 The most beautiful wildlife elephant sanctuary in India. Our sanctuary is home to many beautiful elephants, most of whom were rescued from abusive environments. We provide a peaceful refuge for these elephants, elephant ride, safari in Jaipur and take great care of them in a loving and ethical way. You can read more about our sanctuary here. By providing activities with tourists, we are able to fund their care and also provide our guests with the once-in-a-lifetime experience of getting close and personal with the elephants. Our experience includes:
Book with us and we are confident you will have the experience of a lifetime!
Welcome to elefanjoy | The Best Wildlife Sanctuary in Jaipur
You can learn more about the experience here. We truly encourage you to come enjoy one of the best and most meaningful activities in all of India. We look forward to welcoming you and know it will be an experience that you will never forget!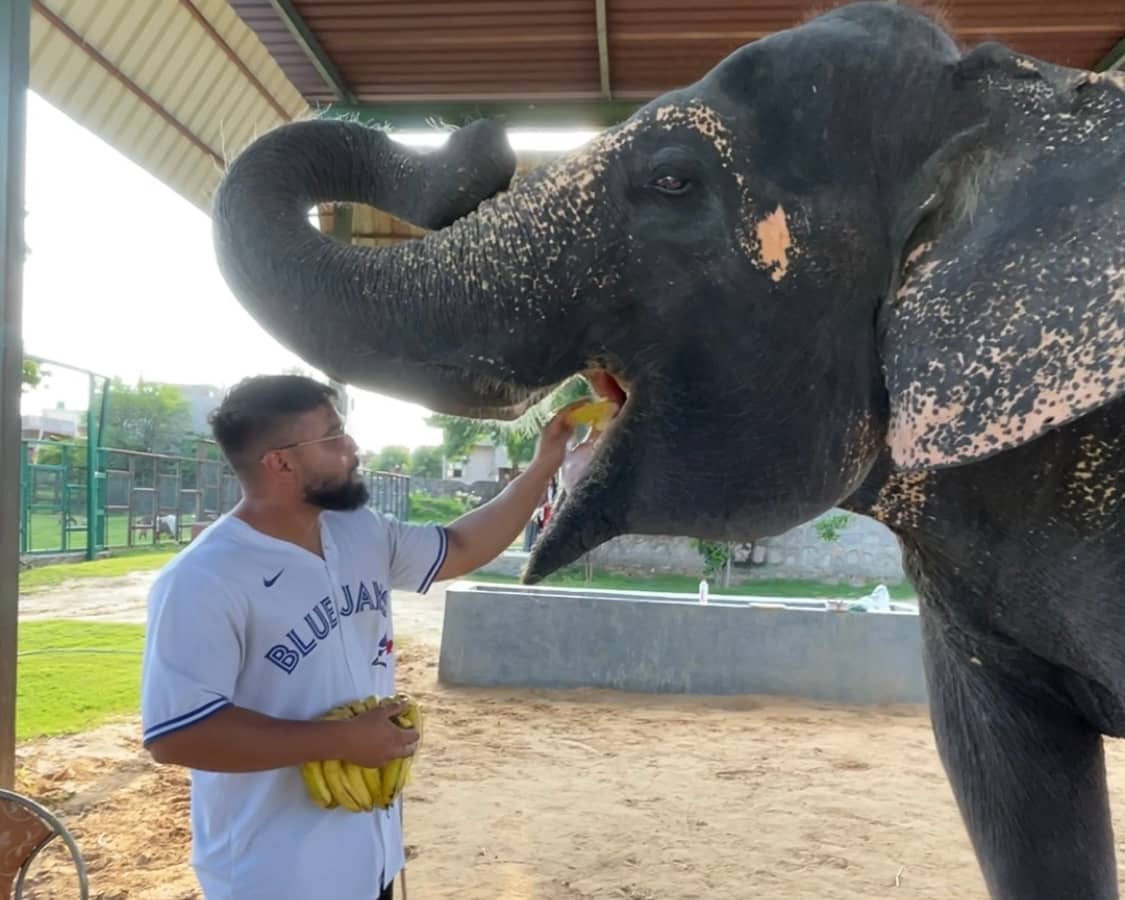 elephant feeding
Elephants eat 200kg daily! Feed them bamboo and sugar cane to fuel their bodies. Trunks or mouths.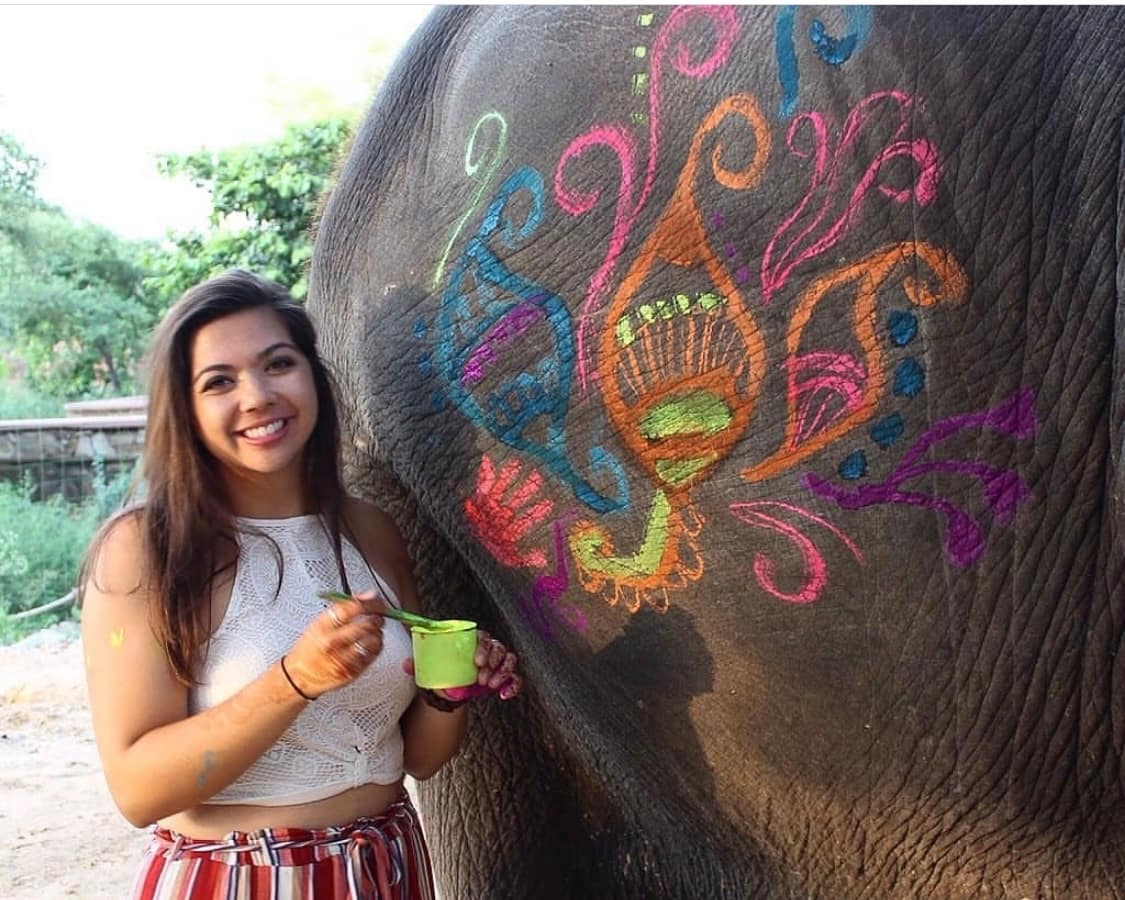 elephant painting
Get creative! Paint your elephant, make her beautiful. Safe, non-toxic, plant-based paints.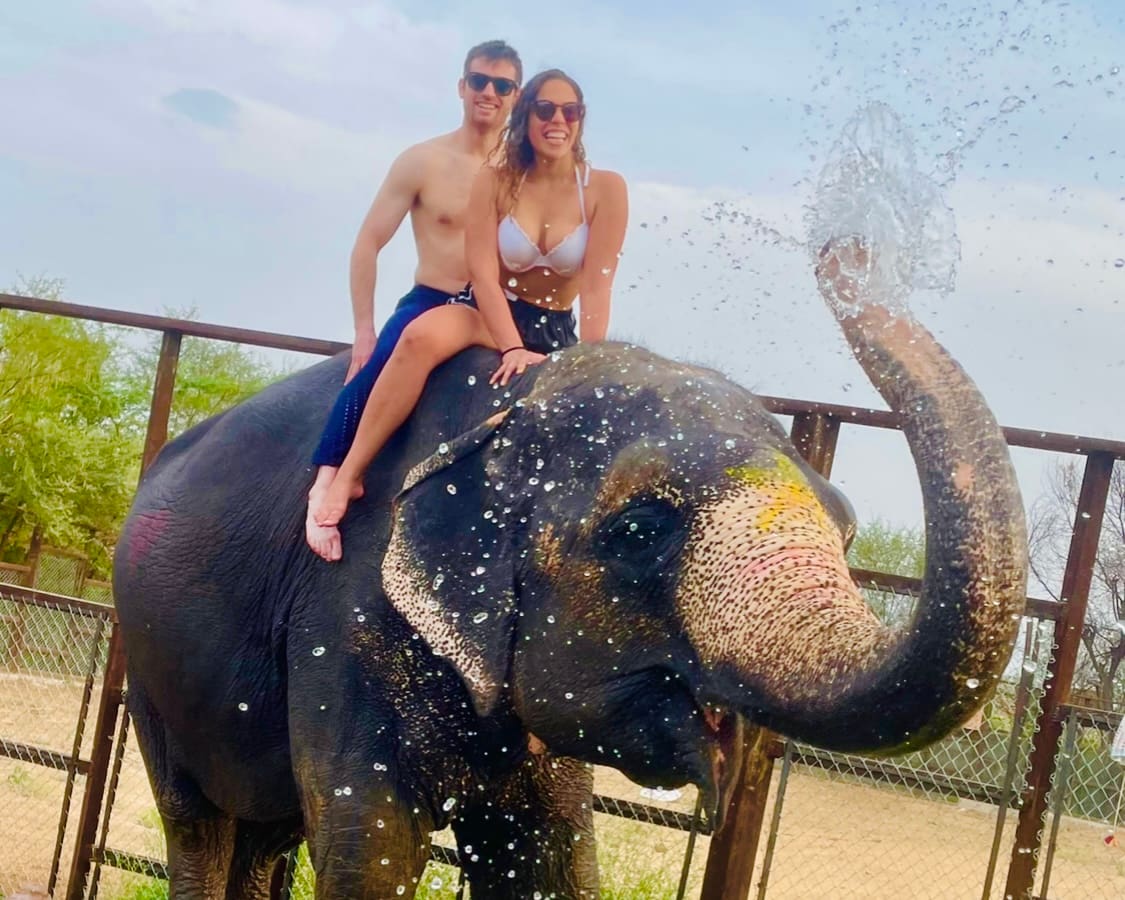 elephant shower
Beat the heat in Jaipur! Shower your elephant, get showered back. Bring extra clothes for the fun!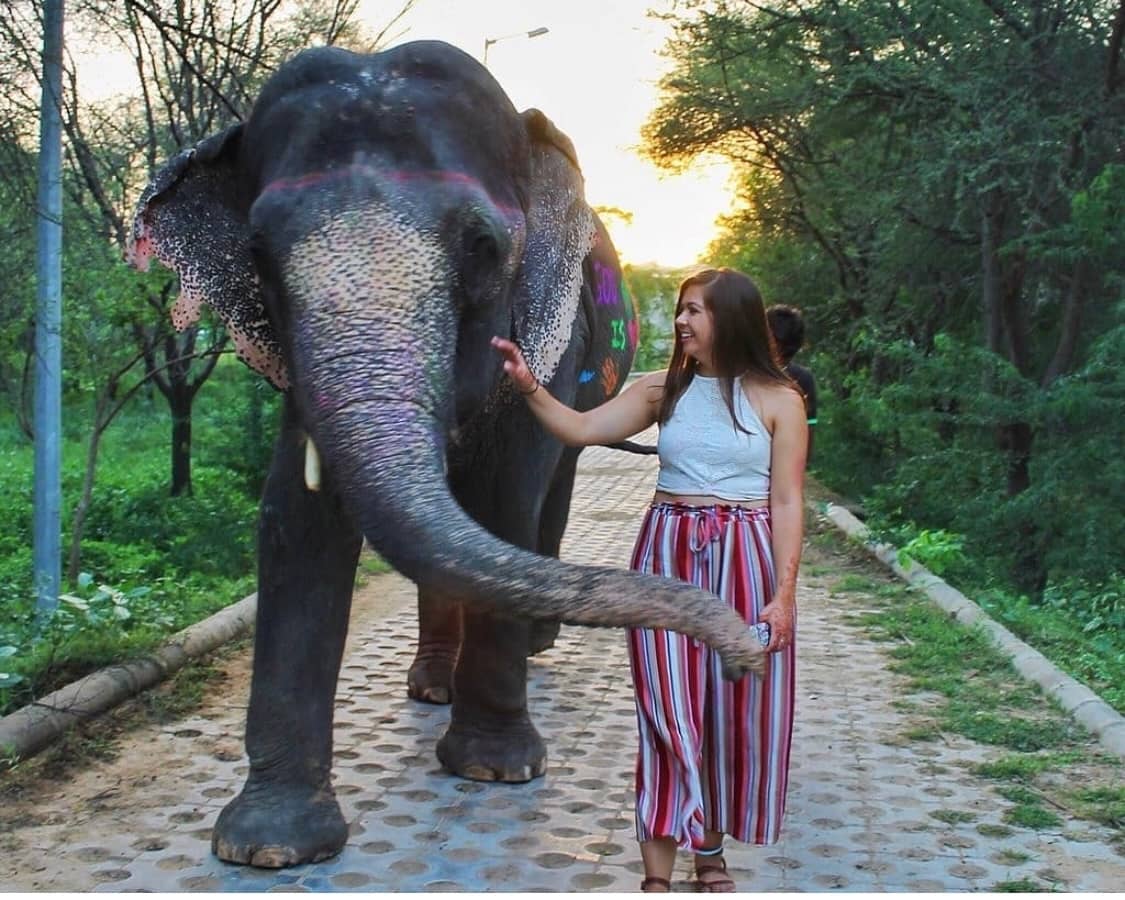 elephant walk
Keep elephants fit: Take them for sanctuary walks. Movement is key for their health and well-being.
Exquisite Rajasthan: Unveiling the Royal Splendor
Embark on a journey through majestic palaces, vibrant traditions, and captivating landscapes
Bhagwat Gita states, "When you feel the suffering of every living thing in your own heart, that's consciousness." At Elefanjoy, we live by this philosophy and ensure no harm to our beloved animals. Elephants are one of the kindest and most loving animals on this earth, and humans have used them for their benefit for thousands of years, making them live in cruel and negligent conditions. 
We are very aware of our guest's ethical concerns over the fair treatment and care of our elephants. We can assure you that the welfare of our elephants is a main ‌priority at the sanctuary, and we go out of the way to ensure that no activities or practices harm them.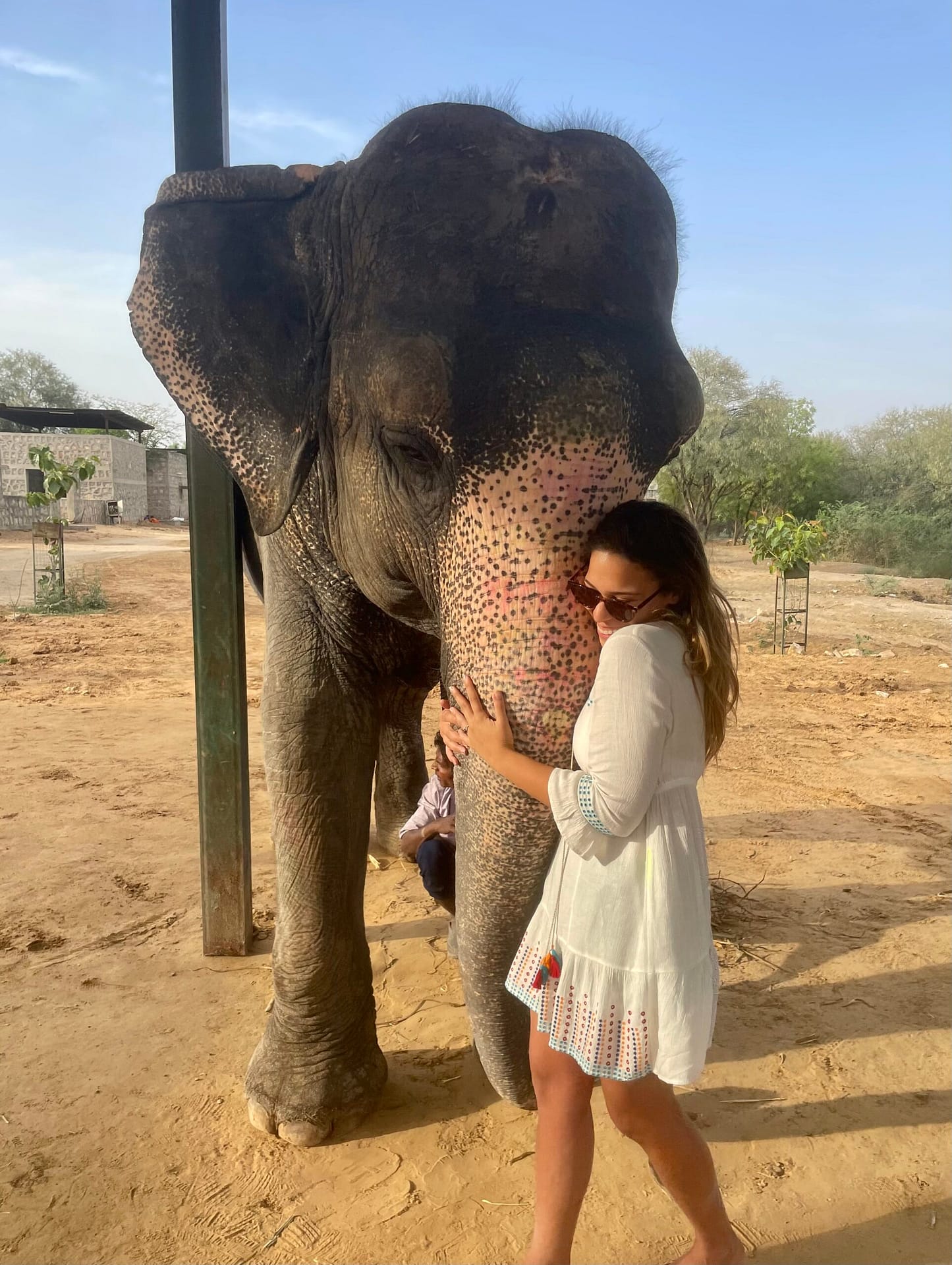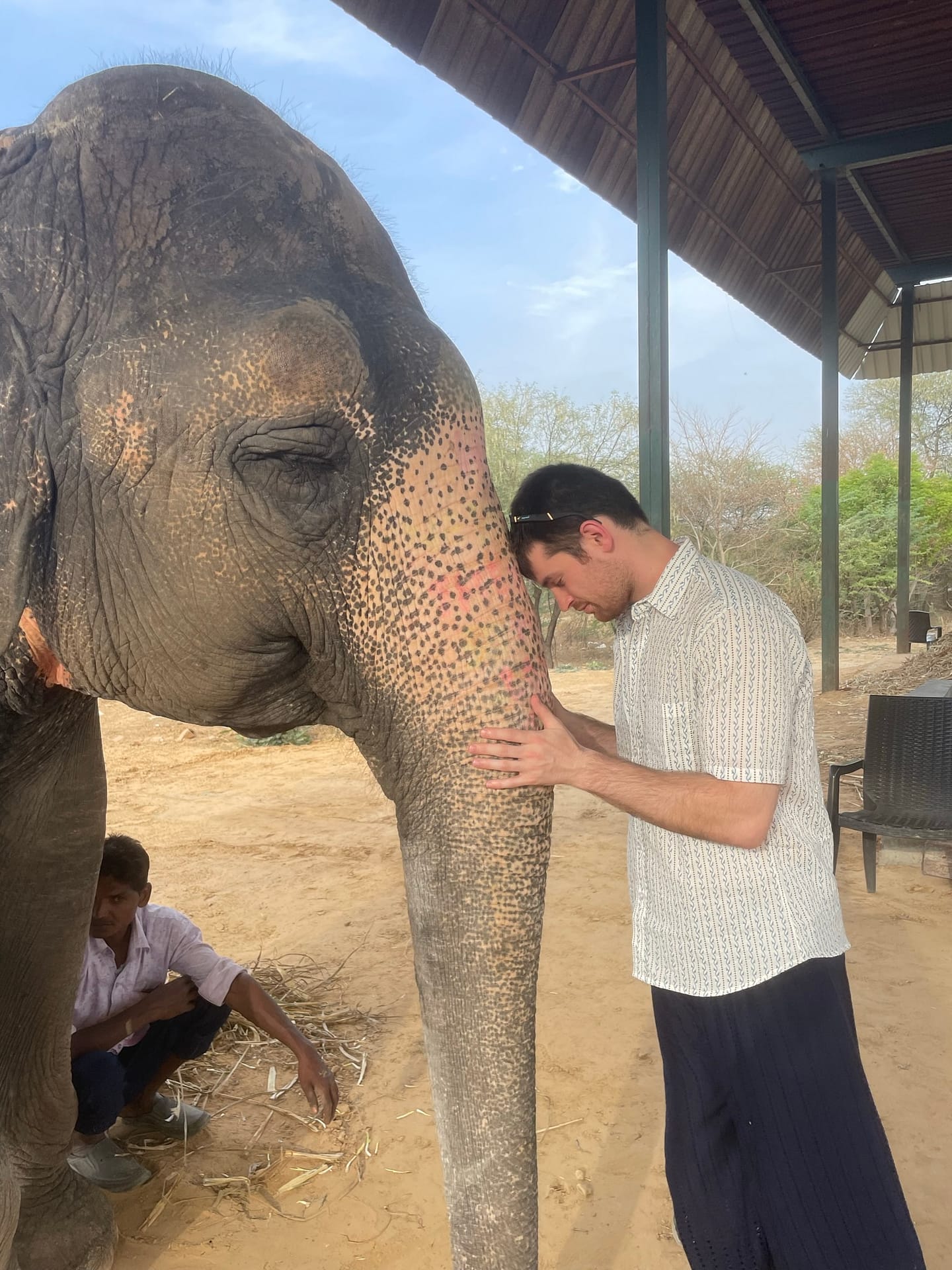 Excellent Reviews on Trip Advisor
GoPlaces48808046360
2023-06-13
Verified
Super expérience avec les éléphants Super expérience Un moment intime avec les supers éléphants .Inoubliable ,magnifique peinture sur les éléphants je souhaite à tout le monde à le faire
Verified
Magnifique Magnifique expérience unique très bon traitement des éléphants peinture ,nourrir l'es éléphant exceptionnel
Verified
New memories. It was one of the best experiences. I got to spend time with Sobha, feed her and go for a walk with her. Really really enjoyed every single minute here. The staffs were all very professional and helpful. Explained about the sanctuary and it's future plan. Would recommend to everyone. 🐘
Verified
Wonderful experience at Elephant Sanctuary! The experience was one of a kind. The Elephants are well taken care of and the staff are very friendly and knowledgeable.
Navigate06854180274
2023-05-19
Verified
Elephant Visit Really great experience with Ankit he explanations so accurate and great I love to visit him again and again
Verified
Best elephant experience in Jaipur A once in a life time, incredibly beautiful experience. We got to feed, bathe, walk with and paint our own elephant. Was very intimate, the elephants were well looked after. And the kids loved being able to be so close with the elephant. It was truly unforgettable. And I really hope we get to return again in the future to visit.
Culture08948592291
2023-05-13
Verified
The best elephant experience An amazing experience!! Very thankful for the kindness and attention of all the team. Ankit was amazing and very friendly. We had an amazing time. 100% recommended ❤️🫶🏻
Christian_Novoa
2023-05-11
Verified
A lifetime experience!! It's a must. This is once in a lifetime experience. I met Lucky the Elephant and the AMAZING staff! Looking into Lucky's eye for a long moment while she did the same with you was very emotional. Being so close to such a mighty animal who is so peaceful makes you feel very humble and connected to her. It was also an enjoyable experience. We spent there a long time without feeling rushed. The staff answers every question, and since the Manager is a yoga teacher, you can feel amazing peaceful energy. Elephants are rescued, and this is a way to help them while you experience something unique and unforgettable. This experience is genuinely responsible tourism, and animals are the most important; they are 100% respected. I hope you choose this place, you won't regret it, you'll have fun, and you'll be doing something good. I'll add that walking with the elephant, and it's just SO much better than riding. When you choose walking, you feel the power next to you all the way. When you ride them, they are hurt by the platform.I wish to come back with my kids!!
Freya Nastasia
2023-05-05
Verified
A beautiful experience Visiting the Elefanjoy Elephant Sanctuary is an experience I'll never forget! We had the pleasure of spending the day with the lovely Shobha, an elephant rescued many years ago and brought into the sanctuary to live a peaceful and happy life. Being so close to such a huge animal was an amazing feeling, she was so gentle with us and we got to give her many yummy treats, lots of love and even got to paint on her using special non toxic pigments and natural bamboo brushes! Our lovely host Ankit spent the day educating us of the unfair treatment of elephants that still happens in many sanctuary's today and showed us how to spend time making the elephants feel comfortable and happy. Meeting the beautiful Shobha and the other rescued elephants at was so wholesome, a huge thank you to Ankit for taking the time to give us such a special memory to take home. 💛💛💛
Verified
10/10 outstanding Ankit and the team at Elefanjoy went above and beyond for me and my friends, they were all so welcoming and it's clear that they're passionate about their job as it shines through their work. They take such good care of the rescued elephants and provide them with the life that they deserve, Ankit spent time to educate us on how all the activities included are harmless to the elephants and talked us through how they care for them. Also, Ankit suggested us some good tourists spots and guided us around Jaipur as we hadn't been before. I didn't expect half of what I got when I went to visit Elefanjoy, 100% more than worth the money it will not disappoint!