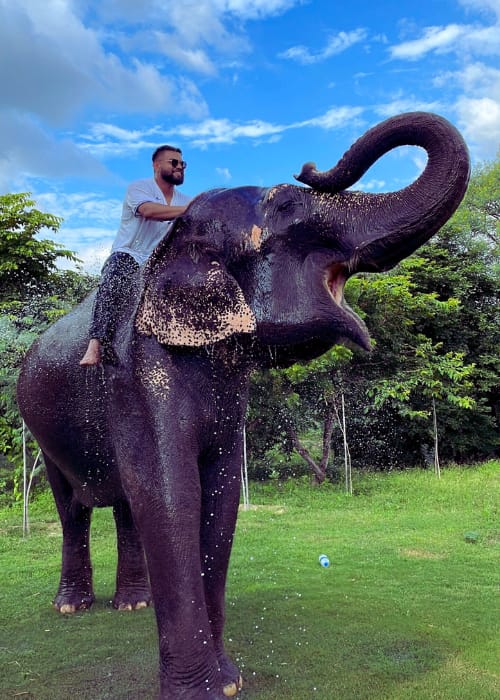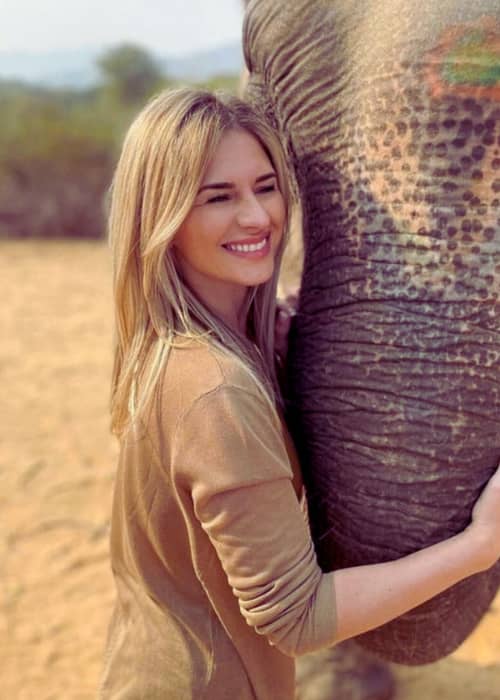 The most beautiful wildlife elephant sanctuary in India. Our sanctuary is home to many beautiful elephants, most of whom were rescued from abusive environments. We provide a peaceful refuge for these elephants, elephant ride, safari in Jaipur and take great care of them in a loving and ethical way. You can read more about our sanctuary here. By providing activities with tourists, we are able to fund their care and also provide our guests with the once-in-a-lifetime experience of getting close and personal with the elephants. Our experience includes:
Book with us and we are confident you will have the experience of a lifetime!
Welcome to elefanjoy | The Best Wildlife Sanctuary in Jaipur
You can learn more about the experience here. We truly encourage you to come enjoy one of the best and most meaningful activities in all of India. We look forward to welcoming you and know it will be an experience that you will never forget!
elephant feeding
Elephants eat up to 200kg daily! Feed them bamboo and sugar cane to fuel their bodies.
elephant painting
Get creative! Paint your elephant, make her beautiful. Safe, non-toxic, plant-based paints.
elephant shower
Beat the heat in Jaipur! Shower your elephant, get showered back. Bring extra clothes for the fun!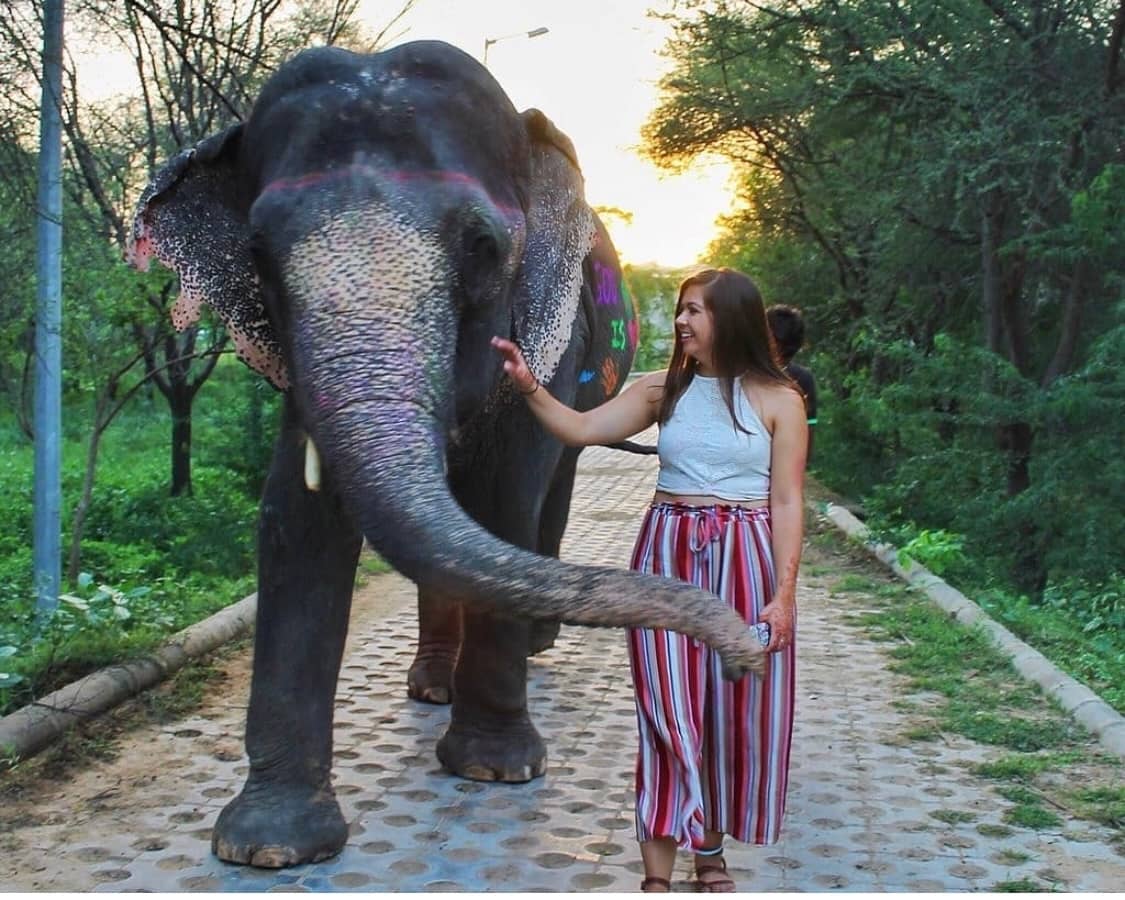 elephant walk
Keep elephants fit: Take them for sanctuary walks. Movement is key for their health and well-being.
Exquisite Rajasthan: Unveiling the Royal Splendor
Embark on a journey through majestic palaces, vibrant traditions, and captivating landscapes and local experiences in Jaipur.
Unveiling Nature's Beauty 
Journey through the Majestic places
Excellent Reviews on Trip Advisor
Wonderful tour of Jaipur & Agra It was an amazing experience. I loved to pet, feed and walk with an elephant. The Sanctuary is a great place where the elephants can live out their years in peace. We also enjoyed the knowledgeable guided tour of Jaipur & Agra. Thank you Ankit!
2 Thumbs Up! We did the Jaipur city tour and the elephant experience. The driver was safe and navigated the roads well. The guide and driver were on time. We made payment through the Wise App which made it easy for sending INR. My wife and I did everything together. We would definitely do it again, actually quite many times. We really loved the elephant encounter....feeding her, petting her, hugging her, etc.
Safari38128563332
2023-11-24
These gentle giants are a true joy! What a great experience! We absolutely loved it. All of the staff were so friendly and you could tell they genuinely love the elephants. From feeding them, to painting them, to hugging them and walking with them, these gentle giants were such a joy to interact with. I highly recommend this tour.
Joy at Elephanjoy Beautiful experience with Lapu a 28 year old elephant who had been rescued from the Circus. We were able to spend time with her and feed her (she eats a lot!!!). She was obviously loved by her head carer and it was refreshing to see that Elanfanjoy genuinely care for the elephants and don't offer rides unlike some of their neighbours. Highly recommend if you are visiting Jaipur
Meander24775211434
2023-11-13
Magatha Lazzaris It was a amazing experience. I loved to pet, feed and walk with an elephant. The Sanctuary is a great place where they rescue the elephants from the circuses and take care of them.
Great experience Amazing experience, a lot of time intimate with the elephant. They are well treated and the guide is very attentive and answers all the questions.
Fantastic experience What an experience. I've never been so close to an elephant before. Champer was delightful, so calm. She ate so much food; many kgs of sugar beet and then a large bucket full of bananas! Imran, her keeper has been with her for 15 years and is totally committed to her welfare. What an amazing place to visit during our trip of a lifetime- a far cry from the chaotic cities!
Amazing India Touch my soul and make be inlove of India, amazing experiece , one kind in the life time.I truly recomanded this wonderful place
Lady Laddu <3 I had an amazing time at the elephant sanctuary. I've always loved elephants, so this trip was really special for me. The host was super friendly and knew a lot about the elephants. He explained how they take care of them at the sanctuary and answered all our questions. The best part was how relaxed everything was. We could choose what we wanted to do with Laddu, the elephant. Possible activities include feeding, petting and painting the elefants with vegetable colors. There was no pressure, so we just spent time feeding and petting her, which was so much fun. I really enjoyed every bit of the visit and learned a lot. I'm definitely planning to go back and see Laddu and the other elephants again. If you love elephants, you should totally visit this place.
Must Do Experience while in Jaipur Me and my friend did this experience yesterday ( October 26,2023). Prior to going to India, I saw this tour. I was debating between a few other tours because of limited time in Jaipur. I ended booking other tours. Somehow , when I did the yoga tour with Ankit, he randomly mentioned about the Elephant sanctuary in Jaipur as if he read my mind. I immediately booked it because me and my friend wanted to see elephants and just to help them by donating to the sanctuary. I'm glad we did! It was an amazing experience. We got to pet and feed them. We were able to paint one of the elephants, using natural paints so it's easy to remove from them and prevent them from getting harmed. The sanctuary is huge, so elephants can just roam around freely. The people who takes care of them really have good connections with the elephants. I highly encourage people to do this tour. It doesn't only make you feel great because you get the chance to meet the elephants but also, you are doing it for a cause. You are helping the elephants keep their sanctuary , Mostly ask for Ankit, our guide… we could've ask for more. He is Amazing . You can tell that he has a heart. He cares about the elephants and us too. We didn't feel rushed and took his time in explaining about the sanctuary .
Bhagwat Gita states, "When you feel the suffering of every living thing in your own heart, that's consciousness." At Elefanjoy, we live by this philosophy and ensure no harm to our beloved animals. Elephants are one of the kindest and most loving animals on this earth, and humans have used them for their benefit for thousands of years, making them live in cruel and negligent conditions. 
We are very aware of our guest's ethical concerns over the fair treatment and care of our elephants. We can assure you that the welfare of our elephants is a main ‌priority at the sanctuary, and we go out of the way to ensure that no activities or practices harm them.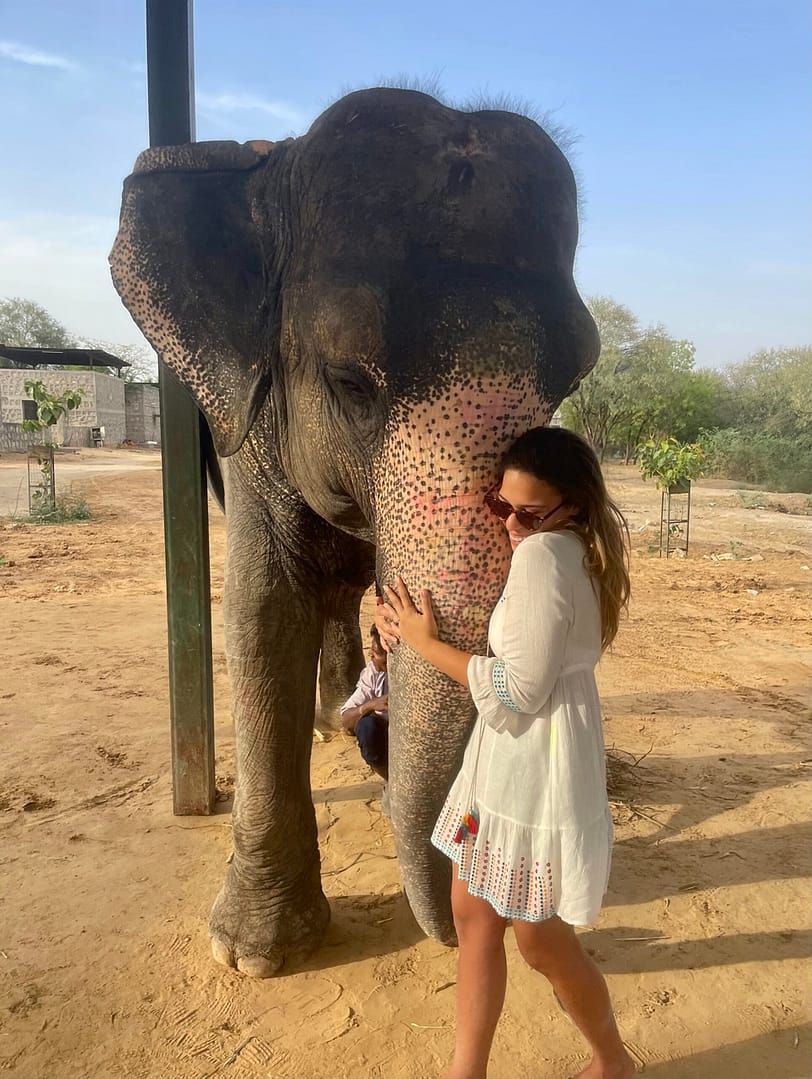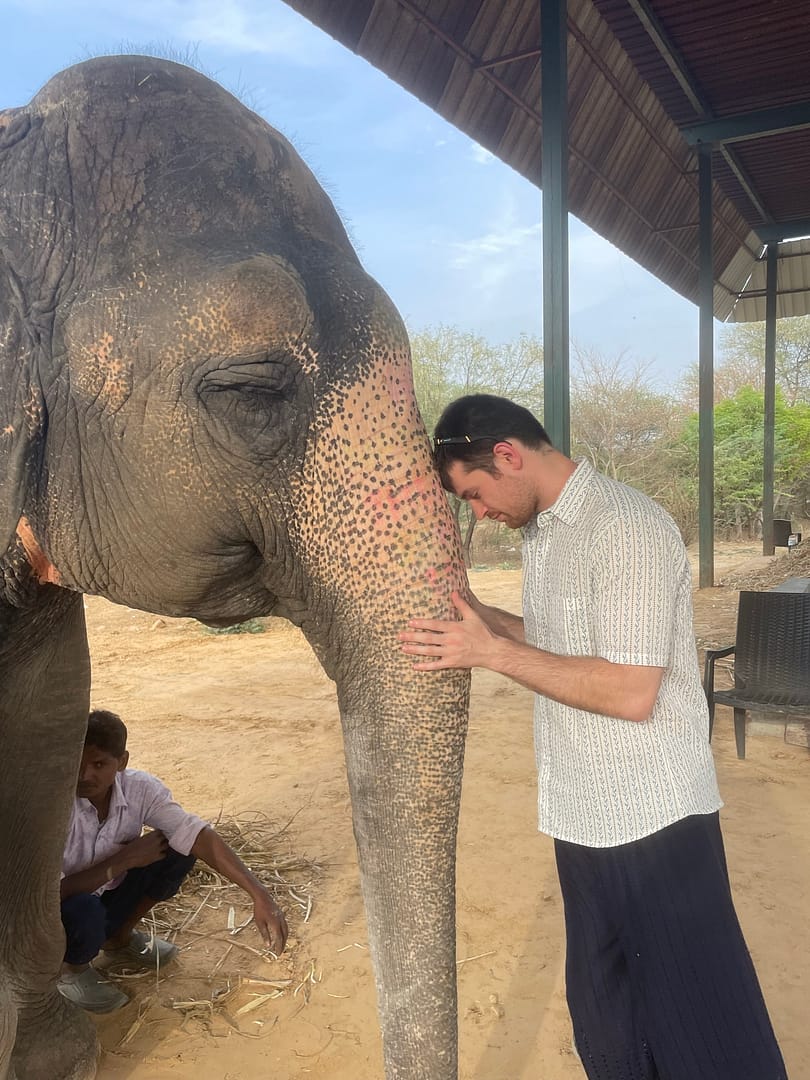 Excellent Reviews on Google
Jennifer Chacon
2023-11-29
What an amazing experience! We did a Jaipur tour with Ankit to start the day, which was wonderful, but the highlight was visiting the elephant sanctuary. Our elephant was gentle, playful, and so sweet. Her caretaker Raj obviously cared very much for her. Painting her (although we're not artists, so thankfully Raj helped with that too), feeding her, hugging her, walking with her - it was magical! The elephants are all rescued and you can tell they are well loved. I highly recommend this experience.
This place is amazing. If you're anywhere close to Jaipur, take the time to go see the elephants and the city tours they also offer. It was truly two thumbs up!
Aditya kumar Sharma
2023-11-26
Elefanjoy is the best sanctuary for elephant activities in Jaipur my all family members are so happy with this company. And it's worth it for money.
It was fantastic Elephant experience in Jaipur please visit this Elephant Sanctuary in. JAIPUR Thanks for your amazing services.
Amazing experience from A to Z. Ankit & Muhamad Shakib went out of their ways to make sure we had the best experience at the elephant sanctuary with Mala but also sightseeing through Jaipur. We are forever grateful to the both of them as well as the whole team.
Pankaj Chaudhary
2023-11-13
This is one of best ethical elephant experience in Jaipur I highly recommend this Elephant Sanctuary in Jaipur
My visit to Elefanjoy was nothing short of magical! If you're seeking an enchanting experience with elephants and a knowledgeable guide, look no further than this incredible sanctuary. Ankit Bhaiya, our guide, made the entire adventure even more exceptional.
Bhavesh Khandal
2023-11-11
The Best wildlife elephant sanctuary in Jaipur
A unique adventure,creating a special connection with theses remarkable animals. Must visit.
Abhishek Singh
2023-11-10
A special mention to Mr. Ankit, our guide from Elefanjoy, whose expertise and passion added an extra layer of enrichment to our day. His commitment to providing an informative and personalized experience truly stood out. Being a dedicated animal lover, my priority was the ethical treatment of the elephants. Elefanjoy not only met but exceeded my expectations by providing a sanctuary where these magnificent creatures thrive. The highlight of our day was the extraordinary encounter with Radha (elephant name), our gentle elephant companion. As we painted her, fed her, gave her a refreshing bath, and strolled alongside her, it became evident that Elefanjoy prioritizes the well-being and happiness of their elephants. I wholeheartedly recommend this enriching experience to anyone planning a visit to Jaipur. Elefanjoy offers more than just a cultural exploration; it provides a heartwarming adventure that fosters a profound connection with these remarkable animals. The commitment to ethical and compassionate elephant care, coupled with the expertise of guides like Mr. Ankit, makes Elefanjoy a standout choice for a truly unforgettable Jaipur experience. Highly recommended!!