Elefanjoy was started with a dream to protect and provide for elephants in negligent and abusive conditions by Mr. Ankit Pareek. Ankit is a certified yoga master and trainer, who has spent his childhood with the elephants in Jaipur. As he grew up, he realized the need for a safe space for these majestic beings on earth who are treated cruelly.
In 2012, he founded Elefanjoy and spent all his time building the best wildlife elephant sanctuary in India for Asiatic elephants. Since then, Elefanjoy has been caring for these animals and striving to make people more aware of their conservation.
We have about 20 elephants at Elefanjoy from all across the country who need a safe abode. Through Elefanjoy, we try to provide and care for these animals in the best way possible.

Life of elephants at Elefanjoy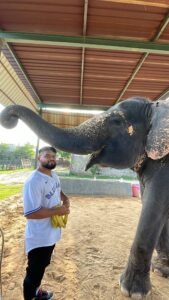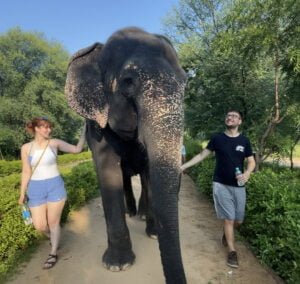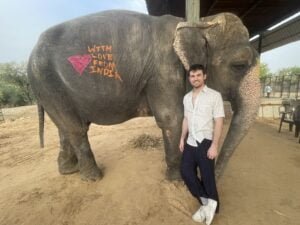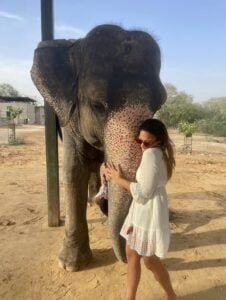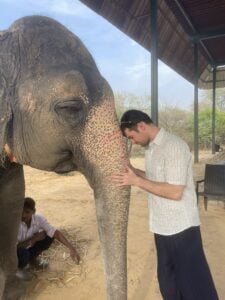 Note: 
we are not offering elephant rides from February 2022 booking direct by email or call. We are not accepting bookings by Tour guides and drivers. We have fix price 4500 Rupees per person.
Once you confirm by online tickets. We will arrange free pick-up and drop-off. If someone using our name and take you in wrong place for ride we will not responsible for that.