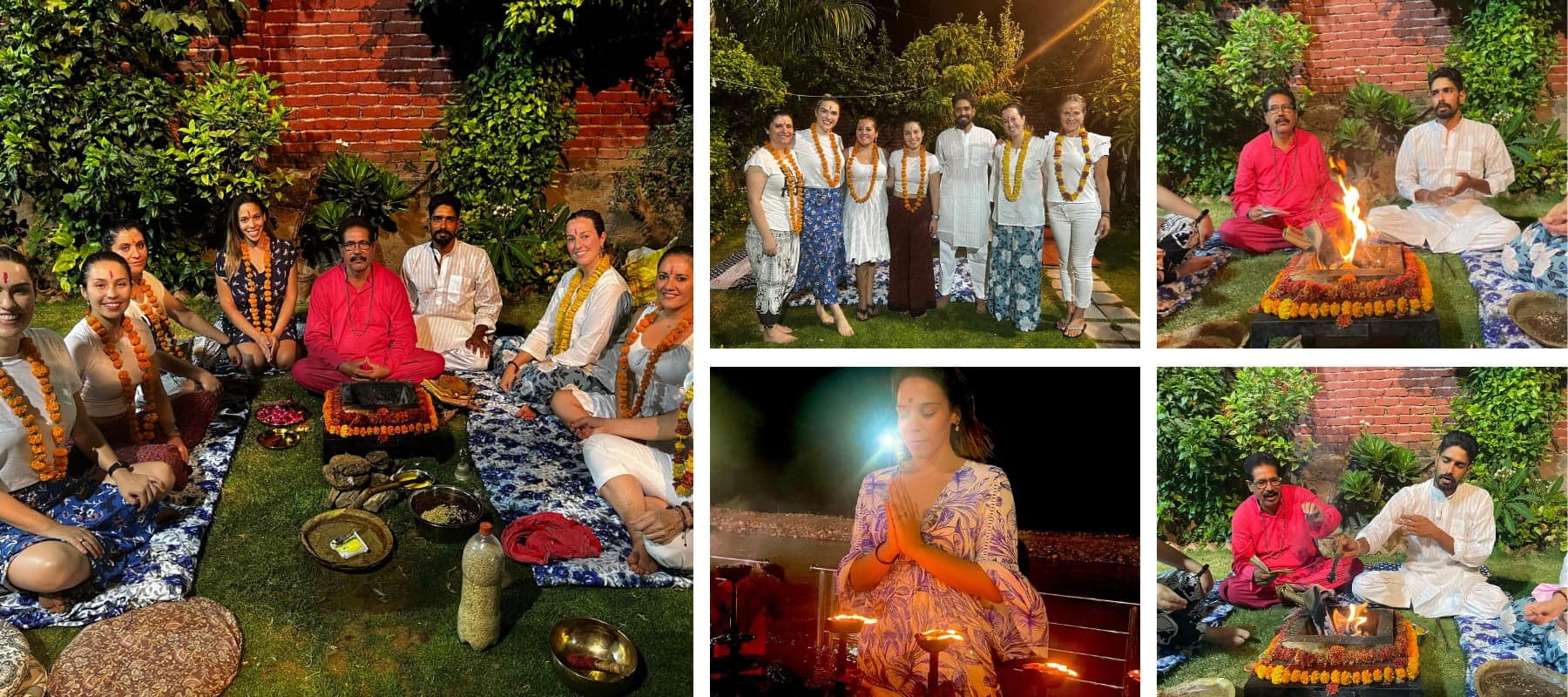 Spiritual Cleansing Fire Ritual Ceremony
If you're interested in exploring the mystical and spiritual traditions of India, the cleansing fire ceremony is an experience you don't want to miss. Fire holds great significance as a divine force, representing the creative energy of the universe and the inner spirit within each of us. The Fire Ritual taps into this power to purify and renew our souls, bringing us closer to the universe around us.
Our ceremony starts with a pick-up from anywhere in Jaipur. We'll then head to our tranquil backyard garden, where we'll perform the ritual. You'll be welcomed with spiritual offerings like a garland of flowers and sandalwood on your third eye.
We'll introduce ourselves over traditional Indian snacks, sweets, and refreshments, sharing the background and history of this ancient practice and famous Hindu folklore. Then we'll gather around the fire pit and begin the ritual. We'll teach you mantras and their meanings, which we'll chant while offering different elements like rice, flowers, sugar, and ghee to the fire. These offerings will purify our souls and invite blessings from the gods.
After the ceremony, we'll enjoy a typical Rajasthani meal because this is culture of India and then we discuss the experience, answering any questions you may have. We can drop you back at your hotel or take you to your next destination in Jaipur. We look forward to sharing this sacred tradition with you in Jaipur !
Cold Drink and Juice packets.
Tea.
Coffee.
Snacks.
One meal.
Contact us through Social Media: